Stairlifts, Residential Elevators, Wheelchair Ramps, Vehicle Lifts, Ramps and more in Milwaukee, Madison, WI. Roselle, Ill and surrounding areas.
ACCESS Elevators Removes Barriers and Advances Independence
Call Access Elevator Today to schedule your
FREE

in home, no obligation
estimate

Toll Free

: 1-844-

WI-LIFTS

(945-4387).
Professional Sales, Installation, Rental and Service of a Full Range Of Mobility and Accessibility Equipment from ACCESS Elevator.
Residential Home Elevators, Stair lifts, Vertical Platform Lifts, Ceiling Lifts, Wheelchair Ramps And More
ACCESS Elevator is your accessibility expert in the Tri-State Area providing expert sales, service and installation of all types and styles of mobility and accessibility aides.
We proudly offer a quality selection of only the finest Vertical Lifts, Stair Lifts, Auto Lifts, Ramps, Patient Lifts, VPL's (Vertical Platform Lifts for Wheelchairs), Residential and LU/LA Elevators and other accessibility products. We have the right solutions for both caregivers and the physically disabled to enjoy greater independence in daily living at the highest level of safety.
We are always available for free consultations and estimates. Give us a call to schedule no obligation in home estimate. Let us know your specific situation and we can help you determine the right product to suit your individual need.
We have branch locations that service Southeastern Wisconsin, South-central Wisconsin, Northern Illinois as well as Northwest Indiana. Our professional staff is always ready to talk with you or even visit your home to help you find the perfect solution to your mobility needs.
We Are Certified Accessibility Contractors Advancing Your Independence with a Wide Variety of Modifications
Our capabilities also include a broad range of accessibility modifications for home and bathroom including low threshold showers, walk in bathtubs, safety bars, wheelchair accessible kitchens and more. We are a Certified Environmental Access Consultant (C.E.A.C.) and CAPS certified maintaining a high level of integrity in everything we do and can help make your home more accessible both inside and out.
If you have an accessibility situation and aren't sure what to do, give us a call. We have years of experience and a strong reputation for quality service to provide you with the best home elevator, wheelchair lift or chair lift to meet your needs. Speak to one of our accessibility experts to create the best overall plan to make your home an easier, and more accessible, place to live today.
We Are a Fully Certified and Accredited Accessibility Products Company
Adapting homes, businesses and automobiles making accessibility easier for the elderly and physically challenged through construction and installation of our excellent products.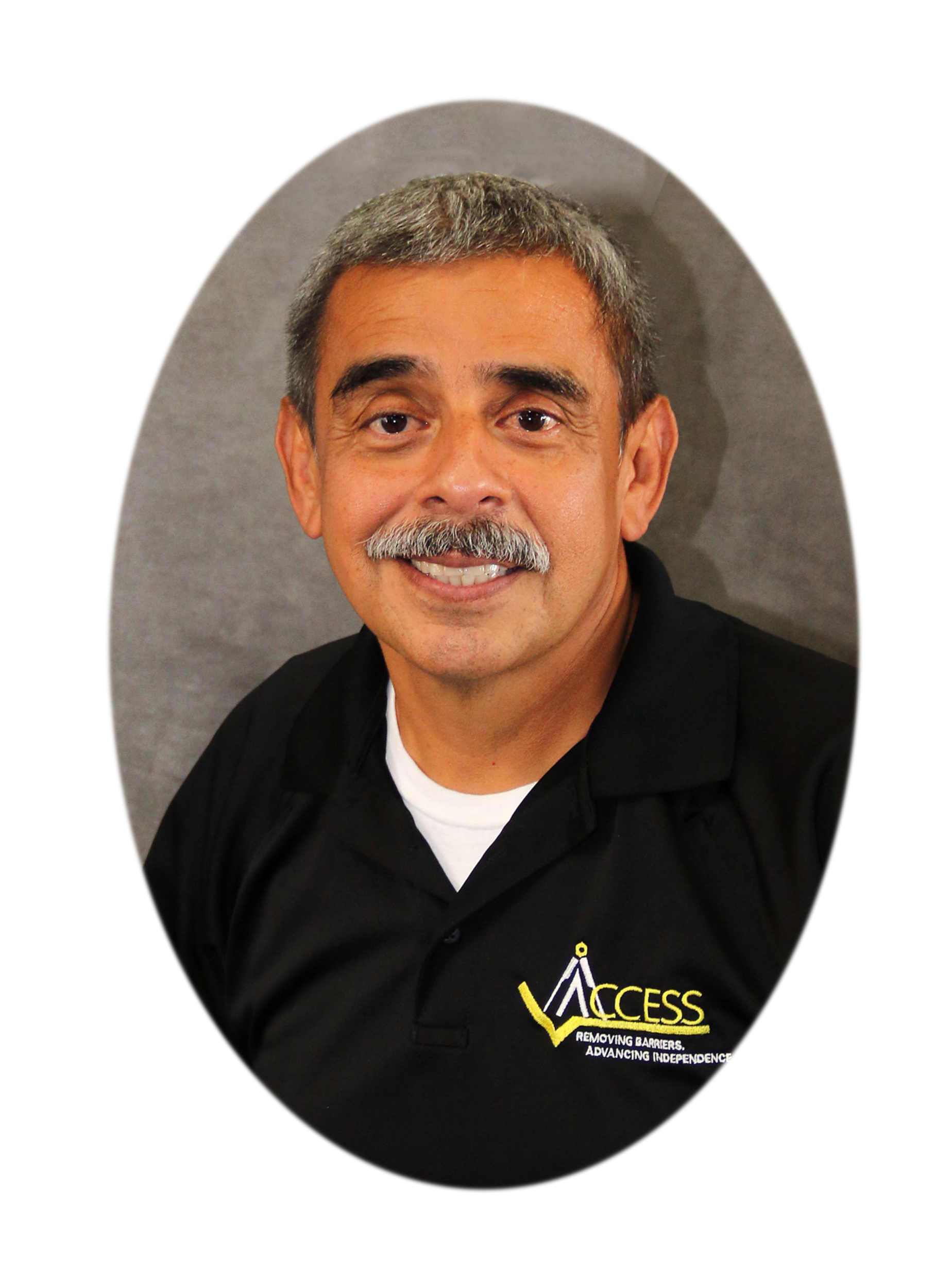 For over 15 years I have had the privilege of working beside Emilio, during that time I learned to respect his hard work and his thoughtful intelligence, always quick with a joke, a smile and a helping hand, his compassion with the customers we served was one of his warmest traits and he was often asked for by these customers because of this compassion. Sadly Emilio passed away on Saturday unexpectedly, he was 56 years old and this was a shock to all the folks he has worked with and he will be deeply missed by us all.
Jon Tevz
Owner Access
Emilio was born on May 22, 1962 in Kenosha, the son of Ignacio and Maria (Sanchez) Garcia. He was educated in the schools of Kenosha. Emilio was a Sales Specialist/Technician at Access Elevator for many years. His hobbies included kayaking, traveling to Florida, and most of all spending time with his family and friends.
Survivors include his children, Sofia (Eric) Langenfeld, Emilio (Cristy) Garcia, Gabriella Garcia, Analicia Garcia; mother, Maria Garcia; 13 siblings, Ignacio, Victor, Oscar, Elena, Rachel, Gloria, Ricky, Juanita, Irma, David, Norma, Juan, and Josie; six grandchildren, Remington, Peyton, Zoey, Sawyer, Emilio, Rowan. Emilio was preceded in death by his father, Ignacio, and brothers, Joe and Raul.
A memorial gathering will be held on Thursday April 4, 2019 at Kenosha Funeral Services from 4-6 p.m. with memorial services to follow at 6 p.m.
Kenosha Funeral Services & Crematory
8226 Sheridan Rd.
Kenosha, WI 53143
(262) 652-1943
www.kenosha-funeral-services.com