Stairlifts, Chairlifts, Wheelchair Ramps, Dumbwaiters, and Elevators in Elmhurst, IL
Since the year 1990, Access Elevator has been serving the Elmhurst, Illinois community be dealing and installing high quality stairlifts, wheelchair lifts, wheelchair ramps, dumbwaiters, and home elevators.
Elmhurst, a city located in DuPage and Cook counties, is a western suburb of Chicago, Illinois. The schools in Elmhurst include York Community High School, Churchville Middle, Conrad Fischer Elementary, Elmhurst College, and more locations in the district. In Elmhurst, you can find the Wilder Park Conservatory, which is a botanical garden and conservatory that can be found at 225 Prospect Avenue in Wilder Park. Another interesting place to see in Elmhurst would be the Theatre Historical Society of America, which is all about opera, movie theaters, and dance. They have many objects and artifacts from movie theaters that are not common or in existence anymore in movie theaters.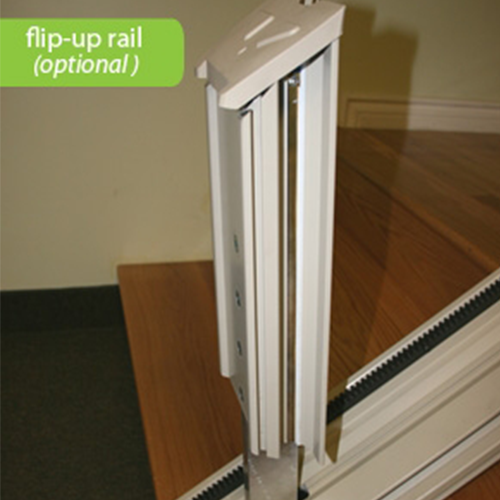 Home Elevators and Stair Lifts in Elmhurst, Illinois
Access Elevator has been providing the greatest accessibility products on the market for over two and a half decades. Our products, such as our Bruno stairlifts, are ones that you can trust when you use them. We have tried many different types of lifts, elevators, ramps, and dumbwaiters over the years to see what products are the best for our customers. Our selection is made up of the ones that made the cut over the years and have proven themselves to be the most reliable, smooth, and safe accessibility products money can buy. We are certified Bruno, Butler, Harmar, Savaria, Freedom Sciences, and many other product dealers. Our selection is comprised from the best of the best!
Our products are installed by our highly educated and specially trained professional technicians. These technicians know everything about the home elevator and lift accessibility business. They take care of any and all installations, repairs, and maintenance that you may need. With our technicians doing all the work for you, you do not have to put yourself at risk of injury by attempting to do an installation yourself. You then can guarantee your safety while using your lift, ramp, or elevator because our technicians know what to look for to make sure you will have a safe and smooth ride. If you attempt to do an installation yourself with no prior knowledge, your product may not be as safe as it can be, and it may not last as long without an early repair.
Here at Access Elevator, we want you to be have full confidence in your new accessibility equipment. Whether you order a stairlift, wheelchair ramp, residential elevator, dumbwaiter, wheelchair lift, porch lift, or anything else that we offer, you should be able to rely on your product and the people who install and take care of it for you. With the right people helping you out, these products will make you independent, safe, and happy. Access Elevator is a company you can trust to sell you the best products and keep them at their best quality by giving you a quality installation and repair. If you are in need of a reliable and safe mobility product such as a lift, elevator, ramp, or dumbwaiter and are in the Elmhurst area, give us a call today. We would be happy to help you!
Contact Us Today To Discuss Your Free Mobility Assessment