If you're looking at our blog, you're probably starting the first steps in researching different mobility options. If the stairs in your home have started to compromise your quality of living, then you're in the right place to learn about your options. Many of our customers come to us because they want to continue living in their home but getting up and down the stairs is starting to become a problem. Some people even call us when a loved one is in the hospital or rehabilitation facility looking solutions that can be installed quickly. A residential elevator also adds luxury, value, and resale value to your home. Depending on your situation, a residential elevator may even qualify for a tax deduction.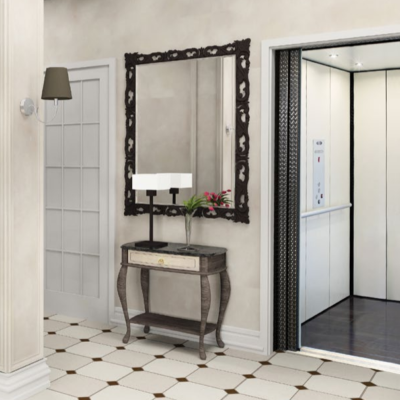 Home elevators can be a great opportunity for many homeowners throughout Chicagoland, Milwaukee and the tri-state area. What you may have previously thought about elevators – they're noisy, you need a large pit or hoist area, and more — aren't always true. Many different elevators have been designed for home use. Manufacturers such as Savaria, Garaventa, and Residential Elevators, Inc. manufacture elevators that have features such as quiet operation, energy efficiency, and convenient placement. Additionally, home elevators today now come with many different finishes and styles. Choose from oak, cherry or pine wood; brass, copper, or chrome trim; and halogen, incandescent, or LED lighting. With doors available in flush or raised panel styles the entry to your new home elevator can look just like a door to a coat closet! And in fact, an elevator can be installed in the area where a coat closet once stood. These aren't the noisy and clunky elevators of the past. These are sleek, quiet elevators that fit in with the aesthetics of your home. There are even some home elevators that have clear doors or windows, including the all-glass Savaria Vuelift. Look through our gallery of home elevators we've installed throughout NW Indiana, Chicago, and Milwaukee. You'll agree that many of them are very stylish.
If needed, homeowners can look for home elevators with a little more "heft" to them. LULA home elevators can fit more than one person or can even fit a scooter or electric wheelchair. With a LULA elevator you get all the features of a commercial elevator shrunk down to a residential footprint. Call Access Elevator for your free estimate and inspection for the next step in installing a home elevator in your home.