Home Elevators, Dumbwaiters, Stairlifts, Wheelchair Lifts, and Wheelchair Ramps in Lake Geneva, Wisconsin
Since our beginning in 1990, Access Elevator has been selling high quality accessibility products such as stairlifts, home elevators, dumbwaiters, wheelchair ramps, porch lifts, platform lifts, and automatic door openers.
Lake Geneva, Wisconsin is a city that can be found in Walworth County. It is a popular tourist spot with people from the Chicago metropolitan area and Milwaukee. The city is located on Geneva Lake. In the city, you can find the Tristan Crist Magic Theatre, where you can see shows. Beaches, such as the Big Foot Beach State Park, Lake Geneva Riviera Beach, and Village of Fontana Beach are nice outdoor areas to go when you want to go swimming or sunbathing. If you'd rather do something indoors, you can visit some of the various museums, such as the Black Point Estate and Gardens, East Troy Electric Railroad, Geneva Lake Museum, Lake Geneva Heritage Tour, and Old World Wisconsin museums. These places are just some of the many activities one can do while visiting or living in the city of Lake Geneva.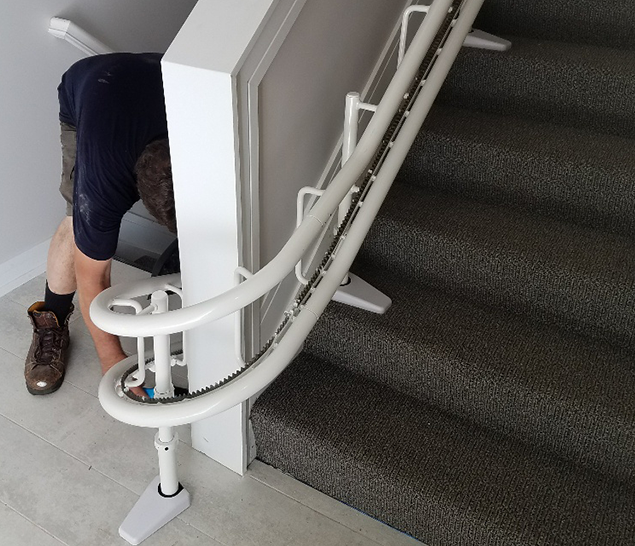 Home Elevators in Lake Geneva
Access Elevators has been around for over 25 years dealing in high quality accessibility products. We are proud of the products we sell because we believe in them. For example, we have tried many stairlifts over the years and we have decided to partner with Bruno to become Bruno certified stairlift dealers. These stairlifts are some of the greatest available for sale, and we believe in and trust these products. With that type of commitment, we can ensure you that the products we sell are the best available, because we have tried them all out in order to ensure your satisfaction. We do not sell products we do not believe in. Trust the experts at Access Elevators to know what is best!
In order to make these products safe to use, have our technicians install and repair them for you. They can ensure that your products are safe because they are certified professionals and are specially trained to handle these accessibility products. Regardless of the type of lift, door opener, ramp, dumbwaiter, or home elevator, we make sure that your product works right and safely. Use your products with confidence!
Most of our products are available for purchase or for rent. We provide these options so that you can decide how long you will need them for. If you need a lift for an indefinite amount of time, your best bet would likely be a purchase. If you have a temporary injury that will not allow you to safely go up and down stairs by yourself and you are in need of a stairlift to help you, then a rental will be your best option. We work with you because not everyone's needs are the same. The best part is, these installations do not tarnish the look of your home, so we can uninstall them and it looks like nothing was there to begin with!
Access Elevator serves the Lake Geneva, Wisconsin community with pride. If you are in the area and in need of a home or bathroom modification, stairlift, platform lift, home elevator, wheelchair ramp, dumbwaiter, or anything else we offer, give us a call. We would love to help you today!
Contact Us Today To Discuss Your Free Mobility Assessment