You know that you need to be compliant with the Americans with Disability Act, but sometimes it can be challenging. There are many options available, but not all of them will work for your Appleton location, or you want something better for your customers and employees. One of those better options that you need to look into is LU/LA elevators. These special elevators can work in both homes and businesses and do not require all of the infrastructure that a traditional elevator requires. Call Access Elevator to learn more about LU/LA elevators.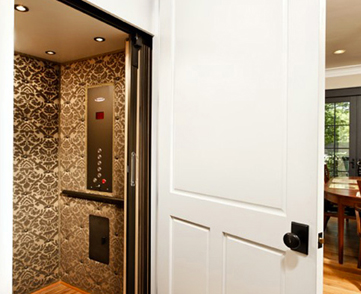 What Makes LU/LA Elevators Unique
First, let's define what these elevators are. The letters stand for "Limited Use/Limited Application" elevators, and they can be added in places where a traditional elevator would be impractical to install in Appleton. This is because LU/LA elevators can actually be fully self-contained, and just need to have an open shaft to install the into or an open area to locate them. These elevators are solidly built, provide quiet and reliable operation, and offer a high level of fit and finish. They are also fully code compliant so you won't have to make costly changes down the road.
Benefits of LU/LA Elevators
There are several benefits to installing a LU/LA elevator in your home or business in Kaukana, Sheboygan, and surrounding areas. The most obvious is that these elevators are compliant with the Americans with Disabilities Act. They allow customers to access areas of your business where they otherwise would not be able to, and it allows workers a way to reach their workspace. These elevators offer a cost-effective and reliable option to comply with the ADA. Another benefit these elevators have is the advanced safety features that they offer since they are designed to be used by handicapped people. Users do not have to fear getting stuck inside with no way to call for help or to stop the elevator.
As was stated earlier, another important advantage of LU/LA elevators is the fact they do not require the sort of infrastructure that traditional elevators do. They don't need as much space as traditional elevators do, and the overhead clearance required for installation is less than traditional elevators as well. The last but no less important benefit of LU/LA elevators is the reduced cost they offer. Because you don't need to do a lot of remodeling to make these elevators fit, the installation costs are much less. And they don't need as much space either, so that saves space to be used for other money-making options for your business. All of these benefits are why you should call Access Elevator to learn more about installing a LU/LA elevator in your home or business.