Best Stair Chairs, Stair Lifts, LULA Elevators, Wheelchair Ramps, and Lifts in Waukegan, IL
Access Elevator sells and services Stair Chairs in and around Waukegan Illinois. We specialize in all brands of Stairlifts such as Bruno, Stannah, Harmar, Sterling, Handicare, Acorn Stairlifts and more. Regardless of what brand you have or would like to have professionally installed in your most important asset, your home. The Stairchair pros at Access elevator can help.
Waukegan a great place to visit, live, work and play in Illinois
Quality of Life; Lake County promises the comforts of the suburbs with the excitement of the city and it delivers a great quality of life for employers and employees, inside and out of the office. Education; Lake County's public-school systems regularly rank among the best in the state, and there are also widely-recognized local colleges and universities that can provide advanced education. Within the immediate metro area, there are 42 4-year colleges and universities and 77 speciality and technical institutions of higher learning. The abundance of educational opportunities means that the Lake County workforce is highly educated, and employees are near training programs that can help them meet the needs of local businesses.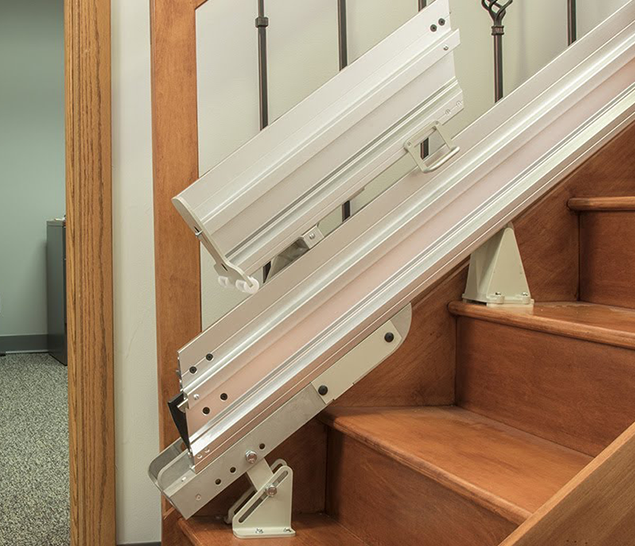 Arts, Culture & Entertainment; Shopping options are plentiful in Lake County, with a range of boutiques, chains and antique shops, quaint downtown districts and indoor and outdoor malls. Museum hopping is possible, with a wide array of venues including the Cuneo Mansion and Gardens, the Lake County Discovery Museum and the Volo Auto Museum. If you'd prefer to sit back and enjoy some unique entertainment, you can catch a play at the Marriott Lincolnshire Theater, see a show at the restored Genesee Theatre, or watch the world-famous Temple Lipizzaner horses put on a spectacular performance. For a more active endeavour, experience the thrills at Six Flags Great America, Hurricane Harbor or Key Lime Cove. Memorable Dining; Great food is synonymous with Lake County, and the county boasts of many locally and nationally-recognized restaurants. From casual to upscale dining, unique alfresco opportunities, and some of the best ethnic cuisine in the region, Lake County has a dining experience for everyone to enjoy. Natural Amenities; Lake County regularly ranks among the top in the state when it comes to physical activity and places in which to be active and get healthy – a list which includes 100+ beaches, 250+ swimming pools, 650+ local parks, 30,800 acres of forest preserve land, 6 state parks, 550 miles of trails and bikeways and 200+ lakes and rivers.
Access Elevator is the Stairlift Specialists Company in Waukegan
If you or someone in your family has mobility challenges at home, we can help. Whether you have a need for a Straight Stair Chair, Curved Stairlift or an Outdoor Stair climber we have them all ready for you to install quickly and safely.
A Great History in Waukegan, Illinois
Waukegan was first visited by Pere Marquette in 1673 and is one of the oldest communities in Illinois. The city was first stared as a French trading post and as the Pottawatomie Indian settlement known as the Little Fort. Little Fort became the county seat of government in 1841 by its population. Between 1844 and 1846 the town's population grew from 150 to 750 people. In 1859 when it was incorporated, the population rose to over 2,500 people.The town gets its name from the Indian word for fort, Waukegan. The town continued to expand and grow, and Waukegan was officially incorporated in 1859.
Access Elevator Offers the Best Mobility Products in Waukegan, Chicago and surrounding areas
If you have Mobility challenges let us help you with a New Wheelchair van from our Access Mobility caravan company. Please check out our website at www.accessmyride.com we can help get you to any of Waukegan's favourite attractions safely and easily. We offer Wheelchair vans and Wheelchairs trucks as well. Come and test drive one today. We will remove barriers and advance your independence, it's our speciality!
Best Wheelchair Ramps in Waukegan
Need a wheelchair ramp at home? We can help! Access Elevator offers professional sales and installation of Wheelchair ramps in Waukegan and all Chicago surrounding areas. Give us a call today for a FREE no obligation estimate.
Contact Us Today To Discuss Your Free Mobility Assessment