Best Stair Chairs, Ceiling Lifts, and Wheelchair Ramps in Beloit, Wisconsin
Access Elevator sells and services Stair Chairs in and around Beloit Wisconsin. We specialize in all brands of Stairlifts such as Bruno, Stannah, Harmar, Sterling, Handicare, Acorn Stairlifts and more. Regardless of what brand you have or would like to have professionally installed in your most important asset, your home. The Stairchair pros at Access elevator can help.
Beloit a great place to visit, live, work and play
Beloit is located on the southern Wisconsin state line near the Interstate 39/90 and I-43 interchange and happily greets over 1,000,000 tourists annually. Beloit was forged in fire and heavy industrial manufacturing, but we survived the great recession with a renewed spirit.  We celebrate a proud legacy of strength, beauty, and diversity.  Some of our greatest assets include our world-class riverfront, our charming downtown, the internationally renowned Beloit College and historic residential neighborhoods.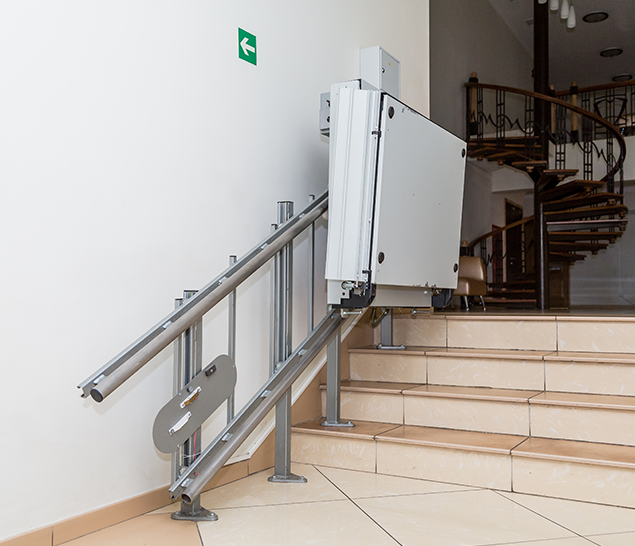 Access Elevator is the Stairlift Specialists Company in Beloit
If you or someone in your family has mobility challenges at home, we can help. Whether you have a need for a Straight Stair Chair, Curved Stairlift or an Outdoor Stair climber we have them all ready for you to install quickly and safely.
Lots to do in Beloit, Wisconsin
Over a million visitors a year come to Beloit and there are lots for them to do while there. If you are an art lover try out the Beloit Art Center. There are many great events held monthly at the Beloit Civic Center as well. Other great Beloit attractions include; the Angel Museum, The Beloit College Observation Deck, the Logan Museum of Anthropology, The Wright Museum of Fine Arts and for Dog lovers the Beloit Dog park.
If you have Mobility challenges let us help you with a New Wheelchair van from our Access Mobility caravan company check out our website at www.accessmyride.com we can help get you to one of Beloit's favourite attractions the Bass Creek Canoe launch safely and easily. We offer Wheelchair vans and Wheelchairs trucks as well. Come and test drive one today. We will remove barriers and advance your independence, it's our speciality!
Best Wheelchair Ramps in Beloit, Wisconsin
Need a wheelchair ramp at home? We can help! Access Elevator offers professional sales and installation of Wheelchair ramps in Beloit and all surrounding areas. Give us a call today for a FREE no obligation estimate.
Contact Us Today To Discuss Your Free Mobility Assessment